BCPH Poster Session – May 7, 2022
May 7, 2022 @ 1:00 pm

-

4:00 pm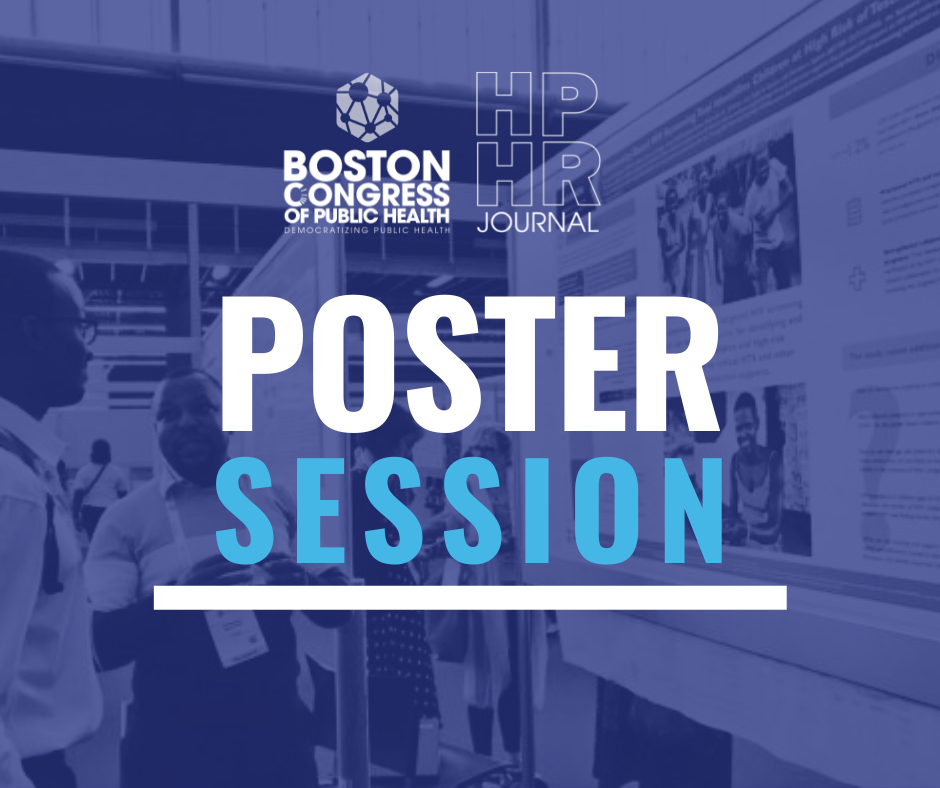 Join the Boston Congress of Public Health (BCPH) Research Poster Session to share your posters in clinical and public health research. All topics welcome. Accepted posters will be published on HPHR.org with a DOI.The poster session will be held May 7, 2022, 1:00 PM – 4:00 PM EST.
Registration Fees
BCPH Members – Presenter and Attendees: Free
Non-BCPH Members – Presenters: $25.00
Non-BCPH Members – Attendees (Not Presenting): $10.00
Each participant is able to submit an UNLIMITED number of posters for research that has been conducted within the past 5 years. Each additional poster will cost $1.00.
Each poster cannot have more than 12 authors
Different posters from the same research team or group can be entered as long as the posters are substantially different from one another.
Posters must meet the content guidelines BEFORE they are ACCEPTED to the poster session.